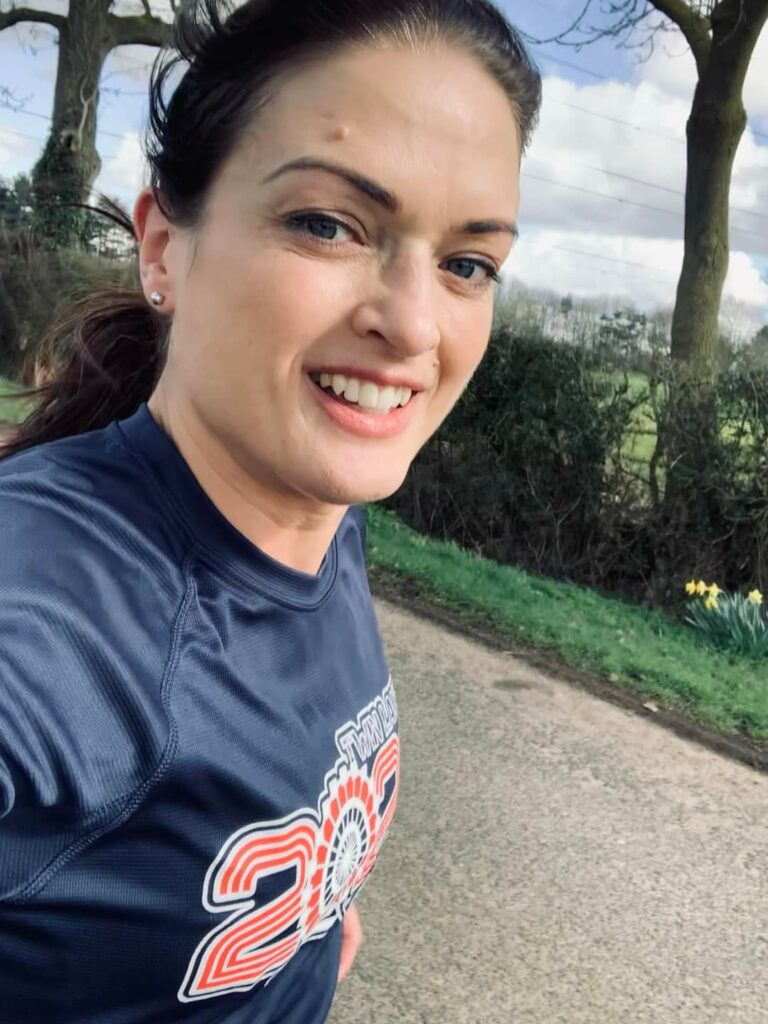 London Marathon & Ride London
23rd April & 28th May 2023
Vee is taking on the challenge of The London Marathon (26.2 miles run) in April and Ride London (100-mile cycle!) in May.
Vee is the wife of Ben (Trustee), Steven's childhood best friend of 40 years.
Thank you so much Vee. You will smash it!
Manchester 10K
26th September 2021
George, Maggie, Maz and Ste will all be running (or walking!) the re-arranged Manchester 10K.

We would love to have a Be Better team running, so if you are up for the challenge please register and join in, or just donate.
You can donate via George or Maggie's link below:
https://www.peoplesfundraising.com/fundraising/maggie10k
From Argentina to Blackpool – The Cube, Poulton-le-Fylde.
15th February 2020
The first event for Steven's charity will take place in Poulton-le-Fylde, Blackpool on the 15th February between 1pm and 5pm @ The Cube (top floor).
Amanda Betsold, a close friend of Liz is climbing Aconcongua in Argentina in support of Steven's Be Better charity. At over 22,000ft (6,000+m), its the second highest mountain that Amanda is climbing as part of her 7 mountains across 7 continents Do Better Initiative. Amanda will be there on the day post finishing the climb.
Everyone is welcome so please come along, for a few drinks and hear about our fundraising plans for the coming year (Maz is doing a marathon!).
On the Sunday Amanda, Maz and Ste will be running the Blackpool half marathon, so feel free to come and support them (or even enter yourself https://app.realbuzzregistrations.com/events/event-guru-blackpool-ltd/gnw/login/).
Please let us know if you think you can make it.
Steve's 40th
6th July 2019
This July would have been Steve's 40th birthday, which we are sure would be a huge event in New York and the UK.
As none of us are going to be able to celebrate his 40th with him we thought it would be a good idea to invite Steve's relatives, friends, work colleagues, etc., to make a donation to the Foundation in his memory, on his 40th, as the first fund raising effort.
Whether its the price of a beer or flight to NY! Please donate as toast to Steve.
Secret Auction – Cookery course for 2
Closes 7th July 2019 8pm
Celebrity chef Brian Mellor who runs Harthill Cookery School and is a close family friend has kindly donated 2 full day vouchers for a course at the school. Harthill Cookery School is award winning cookery school based in Cheshire that offer over 40 courses such as bread and pies, land & sea through to barbecue, wood fired or fire pit cooking session on their terrace. They are just 20 minutes from Chester, North Wales, Shropshire and Staffordshire and just an hour's drive from Liverpool and Manchester. To bid please private message your highest bid directly to the school by 8 pm this Sunday. https://www.facebook.com/HarthillCookerySchool/
Future Events
Marathons
3 Peak Challenge
Golf Days
Annual Ball (UK and US)
Sponsored Slim (Guess Who)
Coast to Coast Challenge
Sky Dive