On the 28th of May, we commemorate the fifth anniversary of the loss of our dear, Steven. In a remarkable display of love and determination, two of our trustees are taking on an extraordinary challenge to honor Steve's memory and support our cause.
The Challenge:
Ben Keen, along with his adventurous wife Vanessa, has pledged to ride 100 miles through the vibrant streets of London and Essex.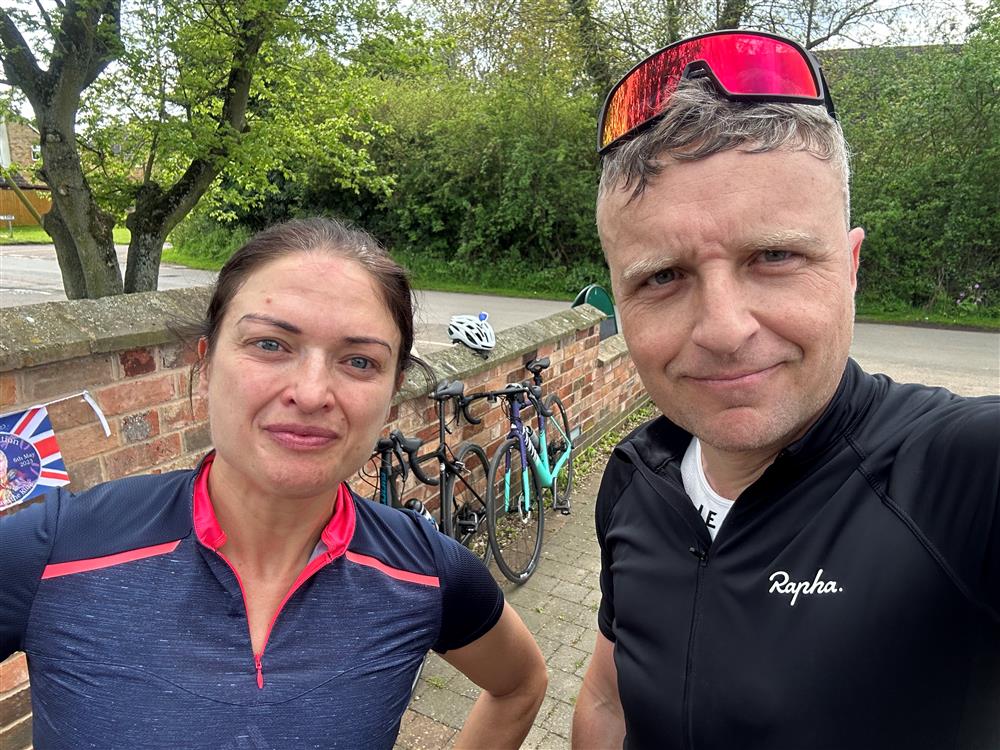 Charitable Contributions:
We are thrilled to announce that our Ben's employer has generously offered to match donations pound-for-pound up to £1000. This means that every contribution made will have double the impact, making it possible for us to achieve an outstanding fundraising goal.
The 28th May marks 5 years since I lost my best mate Steve so what better way to honour his memory than a very middle aged slightly obese man donning some Lycra and trying to ride 100 miles through the streets of London & Essex.  My crazy wife will be joining me just 4 weeks after completing the London marathon so there is no way I can't finish it. 

Ben Keen
Steven's memory lives on through the inspiring efforts of our dedicated supporters, and their commitment reminds us of the lasting impact one person can have on the lives of many. Join us in honoring Steve's legacy by supporting this extraordinary journey and contributing to our mission of creating a brighter future. Together, we can make a difference, one pedal at a time.
To donate and learn more about our foundation, please visit our JustGiving page at
https://www.justgiving.com/fundraising/ben-keen16?utm_source=copyLink&utm_medium=fundraising&utm_content=ben-keen16&utm_campaign=pfp-share&utm_term=0d04c5babab24ad284c625fa9263b3cb
Thank you for your unwavering support!